Raita can be used as a topping, sauce or eaten straight almost like a salad (for which I'm completely guilty). I make it to serve with falafel as an alternative tahini dressing. I've tried this with both unsweetened soy yogurt and plain almond yogurt, each are equally delicious. You can also find Coconut Yogurt, though I've yet to try it. Raita is usually processed until smooth, but I prefer it chunky to better appreciate all the different flavors.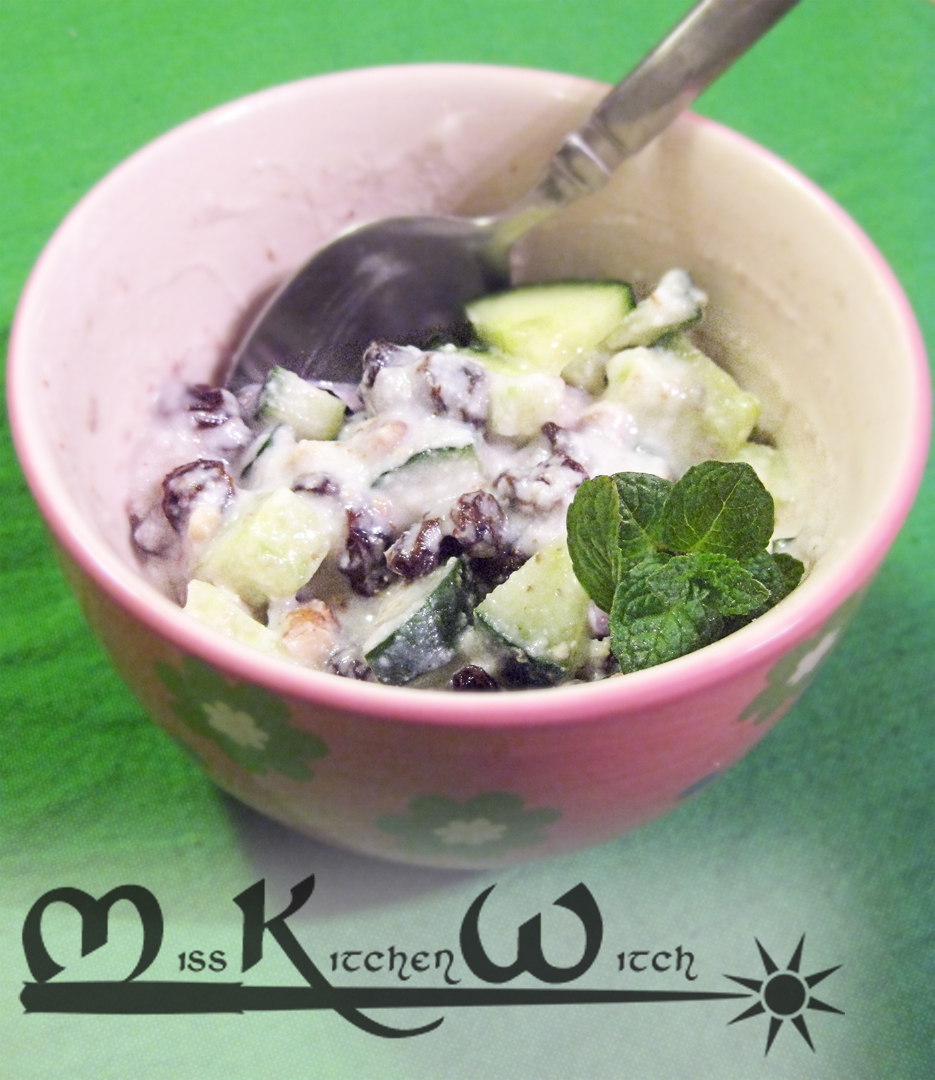 Cucumber Raita
Ingredients 2 cups soy or almond yogurt 1 medium cucumber, diced  1/4 cup fresh mint leaves, minced 1/4 cup raisins (dark or golden) 1/4 cup chopped walnuts 1 tsp cumin powder 3/4 tsp sea salt dash cayenne a little black pepper
Combine all the ingredients, except the mint. Mix well. Fold in the mint just before serving.