After the Dandie Vodka experiment, I knew I couldn't stop there. I recently scored a ton of vegan gummy bears that I thought would be left for movies and daytrips, but then I saw a post about 'Drunken Gummy Bears' and I knew what had to be done. Drunken Gummy Bears are simply gummies soaked in some sort of alcohol for up to three days, than eaten much like a jello shot.
However, vegan gummies didn't have quite the same reaction to the alcohol as those with gelatin. Instead of absorbing the alcohol, they just started infusing it.They don't dissolve, they only expand a little, and they leave behind a sweet, tangy infused vodka with hints of sour patch kids and gummy bears. Hence, my Sour Gummy Vokda was born. I wouldn't recommend eating the gummy bears, they don't taste that great after the soak. The cocktail I mixed uses similar flavors to highlight the infusion and offers up a fun little drink that isn't too sweet or sour.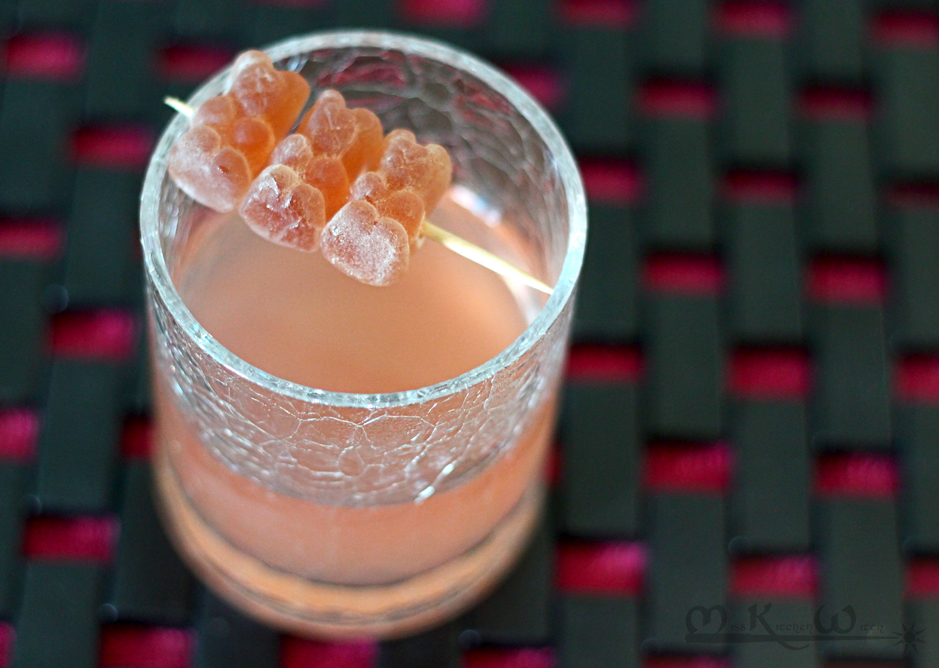 Vegan Sour Gummy Cocktail (makes 1 drink)
Ingredients
1 shot gummy infused vodka (Your choice of vegan gummies and vodka)
1/2 shot triple sec
2 shots pink lemonade
splash of lemon or lime juice
To infuse the vodka, soak 4 oz of gummies to 1 pint of vodka for at least 1 week.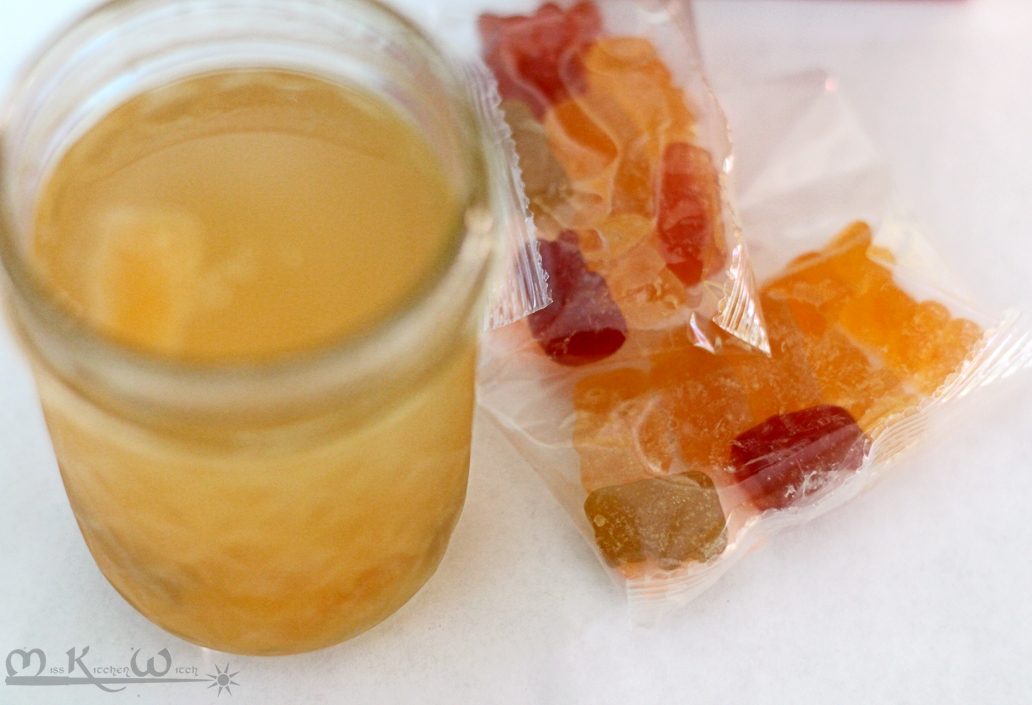 I used the Let's Do Organic Sour Gummies. Keep the jar in a cool dark place and shake occasionally.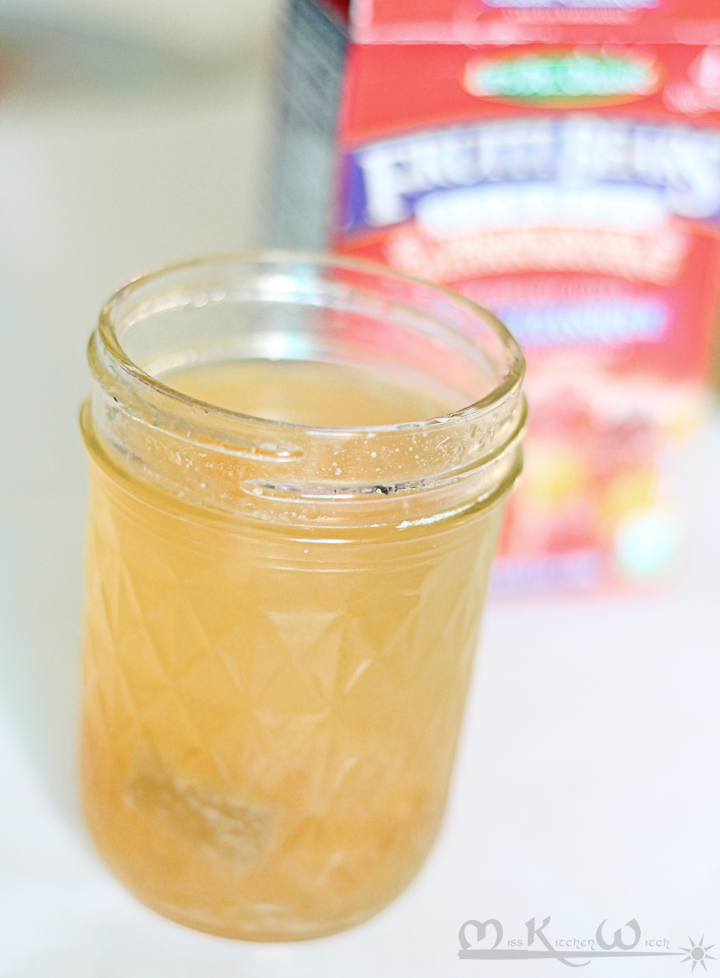 When you're ready to start mixing drinks and use your infused vodka, pour contents of jar through a strainer. The vodka will be tinted with whatever color was most predominant, probably a dull yellow or pink. Keep in a jar, refrigerated when not using.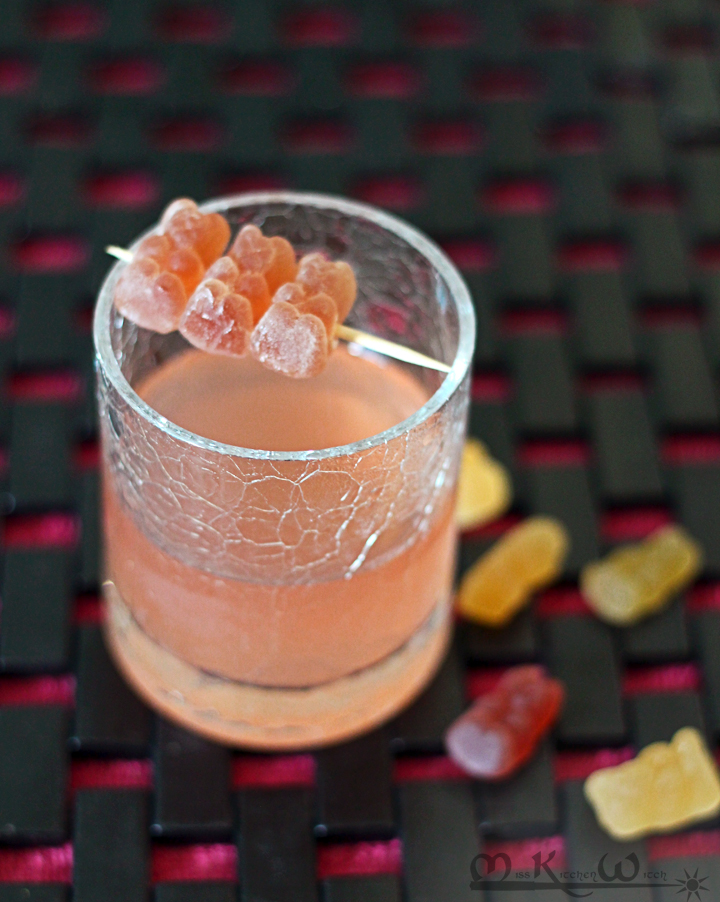 For the cocktail, combine the first three ingredients in a shaker with ice. Shake and strain into a chilled glass. Add a squeeze or splash of citrus juice and garnish with a few gummy bears!